Kevin has been a musician, recording engineer, and educator for over 30 years. He has engineered and been on the production teams for the top names in secular and Christian music, including George Benson, Kenny G., Quincy Jones, Whitney Houston, Michael Bolton, Matt Maher, Gretchen Harris, Danielle Rose, Tom Booth, George Lynch, and many more.
Kevin has taught audio recording at the High School and post-secondary levels, including teaching surround recording at the Danish Rhythmic Music Conservatory in Copenhagen, Denmark; advanced recording at Belmont University; and served as a Director of Education, instructor, and lecturer for over ten years at the Conservatory of Recording Arts in Arizona.
We're lucky to have him, and it was a blast chatting with Kevin! 
What do you do at the Academy?
I'm officially the co-director and an instructor here. When The Blackbird Academy was first getting started, John (Mcbride) had been talking to Mark Rubel about needing someone to run the studio side of our program. My name was thrown into the mix, John contacted me, and I became part of the team. Mark, John, and I created the basis of the recording curriculum and based it upon the workflows here at Blackbird Studio, which is inarguably one of the best in the world.
Mark and I have a lot of experience in studio engineering and have also taught for many years, so we got along really well. John is a top-notch recording and live sound engineer. We all put our heads together and ended up creating a program that is unparalleled in today's audio education world.
One important point to bring up is that TBA is non-accredited, and this gives us the ability to present the curriculum in a more professional, real-world fashion. Think of it more like an apprenticeship school. Students consistently tap into a powerful knowledge base because it's a direct, authentic experience delivered by the teachers, guest engineers, and mentors. The fact that they're working on the same gear and rooms as actual Blackbird Studio clients make it as close to being in the audio business as possible.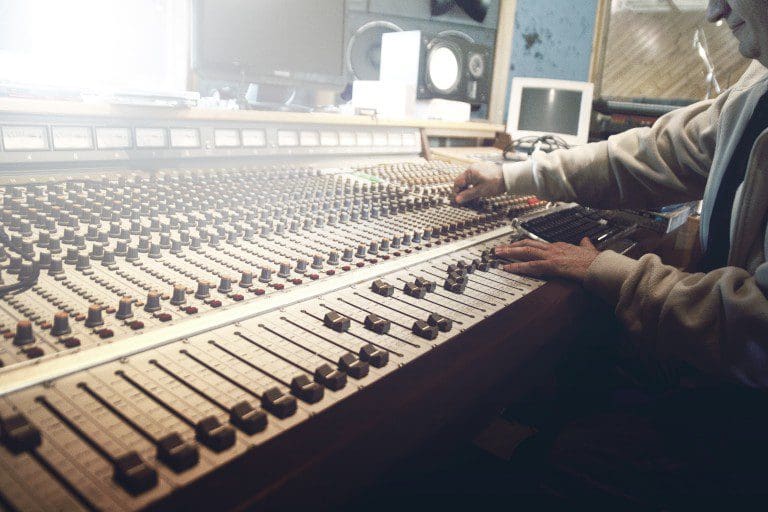 How did you personally develop your audio skills?
I began playing guitar at age 11, and my entire childhood was musically driven. Toward the end of high school, I attended The Berklee College of Music via a music theory correspondence course. This was extremely valuable to me, and it made my actual college experience much easier. I never wanted to be an instructor or engineer; per se, I always wanted to be a guitar player.
David Rideau, a friend who was a year ahead of me in school, took off to Los Angeles and got a gig at Westlake Audio. We were close, so I spent a lot of my remaining school vacations going to L.A. and cutting tracks with him.
I still didn't have much studio experience after college, and I ended up moving to L.A. for eighteen years. During those years, I was primarily a guitarist and spent a lot of time on the road. 
I used to do a lot of random gigs in L.A. as well, and one of these involved building a studio. The guy building it needed a construction crew, and I signed up. We ended up getting along really well. 
After building that studio, I went back to my various day jobs, but the same guy called me back to help build a bigger and newer facility in the same area. After the construction of that studio, I was offered a position as an assistant engineer. 
The studio gave me a fantastic experience. I got to work on A-list albums — helping everyone from David Foster to John Fogerty. In fact, my first day on the job was working with Atlantic Recording artist Steven Bishop, producer Michael Omartian, and engineer Terry Christian.
I was lucky to land that assistant position which was the only way to learn to be an engineer at that time. Now there are plenty of schools, but the industry has changed immensely. Audio education has strayed away from what I feel is the best way to learn — being in a real studio with a production team making a record. 
TBA is a reaction to that change. We wanted to create a program that combined the best aspects of hands-on apprenticeship and theoretical knowledge. Students' ability to immediately apply the theory they learn in class to world-class rooms with the best gear is invaluable. They get to be a part of the Blackbird Studio experience, and the model is incredible. Blackbird Studio is a five-star audio facility that prides itself on giving the absolute best service to its clients. Growth is inevitable in an environment like that. 
Besides the space, the community is incredible as well. Students get all kinds of opportunities to work with local Nashville bands, learn from master engineers, and get to know the people in the industry.
What are some pragmatic tips for someone who is interested in getting into the audio engineering business?
If you want to be on the fast track, you have to go where you're going to get the best experience, the most authentic education, and the most value for your dollars.
Higher education costs a lot of money, and you're not going to get more than one chance to pay for something like that. It gets confusing. Sure — the gear may be brand new, but the teachers and mentors aren't part of the community in a place like Nashville where the music business thrives. There's something to be said about living in a music hub and learning in a place that works at the industry's top level. Nashville is Music City, and that name holds up. Music isn't usually the driving force in other cities.
College courses don't provide the depth that TBA does. TBA's approach is a foot wide and ten miles deep. It's all about consistent practice and interaction with master engineers from all eras of the industry. And this doesn't just happen with our full-length program — our Summer camps, weekend workshops, and Blackbird Studio Sessions are fantastic.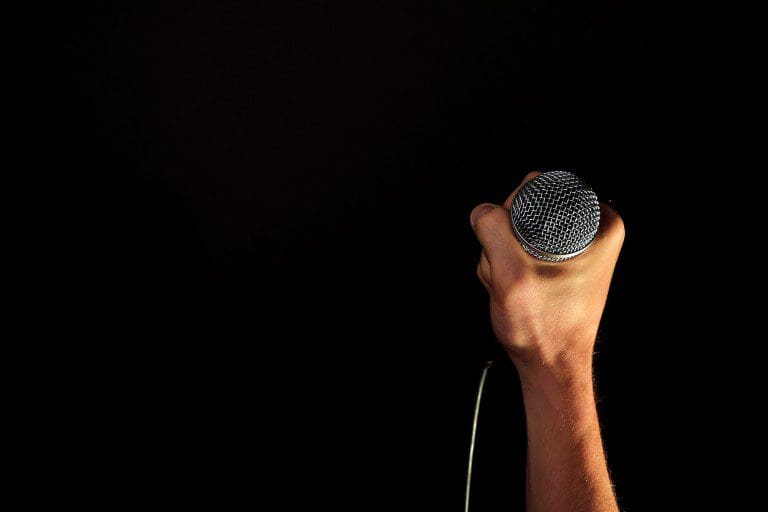 Can you tell a favorite story from your career?
Natalie Cole has just passed, which reminds me of an experience I had with David Foster, who produced "Unforgettable" partially at the studio I was working for (Lighthouse Recorders). 
One night it was just me at the studio, and David was coming by to drop off some tapes and do some listening on another project.
He came in, and we were just hanging for a bit, listening to various mixes. While we were listening, he stopped and said, "Hey, man. Grab my keys and get the two-inch from the trunk. I want to play you something." 
It turns out he had the 3-track transfer from Capitol of Nat King Cole's version of "Unforgettable" for use on Natalie's Unforgettable record.
We put it on, and David soloed Nat King Cole's vocal take. It was incredible. You could just hear how virtuosic his pitch, tone, and timing was. To hear the breakdown of a classic like that – I will never forget it. 
Is there an aspect of your career you didn't expect? Do you like it?
First off, wherever you think you're going to be, don't get locked into it. You have to be flexible because this business is complex, and one's devotion to music is what keeps you grounded.
When you're in a city as big as L.A. or Nashville, sometimes you have to take gigs you don't want to or seems like a wheel spin. That's ok because whatever keeps you in the path of opportunity is a good thing, even if it's just paying the bills so you can jump on a gig that comes along. For example, I never really expected to get big into education and journalism, but I've grown to love it as well. It's another medium where I can learn about music and production and pass it along. Audio production is always changing. 
What are some of your favorite pieces of gear? (Some that are pricey or out of reach, some that are practical)
High-end:
Blackbird is the only studio I know of with the MM5 Neumann used for test and measurement. It has the body of a U47 but has a thin metal rod at the top holding a nickel capsule. It sounds incredible. That one is something you'll have to come here to experience.
I'd say the Burl B80 Mothership is in the pricey category, but it's an excellent converter system for recording. Engineers Vance Powell, F. Reid Shippen, and Justin Neibank love it. Blackbird has two systems in our rental department, and I've got a system I'm reviewing for Mix Magazine. The students have had a chance to assemble the system from its various components, which has been fantastic for them to experience.
More affordable:
There are some great software tools that aren't pricey:
Synchro Arts' Revoice Pro 3 is amazing. It contains a software suite of tools for tuning vocals, aligning vocals, creating doubles… etc. Melodyne is great for vocals as well. 
I'd check out Steven Slate's stuff too. For $20 a month, you can get everything he makes. He has great packs of Blackbird Studio drums and a whole suite of processors and compressors. 
This is only scratching the surface, but beware! Once you start on the audio path, you're a lifelong junkie. Mind that fact and make sure you manage your money appropriately. 
The 500 series processors and preamps are a great way to go. They're more affordable because you don't have to buy a new power supply with each piece; it's supplied by the host unit. 
Lastly, if you're home recording, it's generally a more relaxed environment. Pay attention acoustics of the room. Use blankets, books, pillows, or anything random to eliminate ugly standing waves. It's pretty amazing how good you can make a room sound by using household items to treat the room. Take the time to customize your space.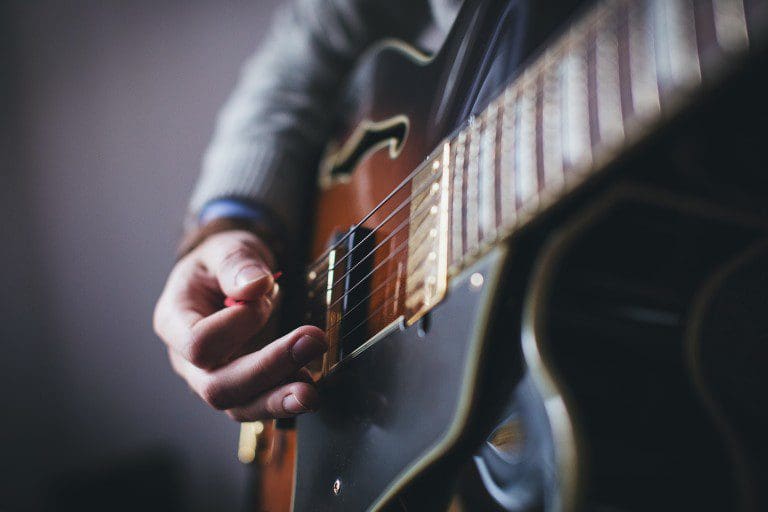 Any favorite studio shortcuts or handy tricks?
Learn how to properly wrap a mic cable. Cables will last longer, and the neatness factor goes a long way. Bringing a clean, professional attitude to the room is important.

Learn your gear as well as you can, and yes, that involves having gear. Get Pro Tools; it's the standard. There's a great student discount and other purchasing plans.

Learn software and system shortcuts to speed your workflow.

TBA has a Pro Tools course that I teach as well. The next one is June 25th and 26th! Email 

carma@theblackbirdacademy.com

 for more info. 
Are there typical studio problems you run into? Ways to prevent them?
Problems happen all the time and can be anything from bad cables to noisy gear. However, you can make any session run more smoothly by being sure everything under your control is in order. This is called pre-production, and we teach this over and over at The Blackbird Academy. The great thing here is that our pre-production curriculum is based on how it's been done at Blackbird Studio since it started – the same workflow used on countless hit records.
For troubleshooting, I love the Galaxy Cricket Polarity Tester. It's a transmitter and receiver and lets you know if your connection is in phase. I always check the polarity on all mics being used to make sure everything is good to go. 
Also, if you come across a bad cable, noisy channel, or other problem, make sure you flag it to troubleshoot later or put it on a repair report. Don't just put it back into circulation. 
What are your favorite audio blogs or resources?
My Facebook page! I post stuff all the time. Mix Magazine is great as well. Full disclosure – I write for them.
Sound on Sound Magazine is fantastic, so is Resolution — both UK-based professional audio magazines.
Pensado's Place and Puremix are great resources as well. It's a great blend of practical tips and getting to know people in the industry.
Awesome. Thanks, Kevin!