The most powerful and effective way to learn is first hand from a mentor working in the industry. The Blackbird Academy's Live Sound Engineering program is centered 100% on experiential learning, the same mentor-based focus that has spawned many generations of award-winning live sound professionals. You will learn from, and have access to, real professionals with lengthy credits who are touring pros themselves.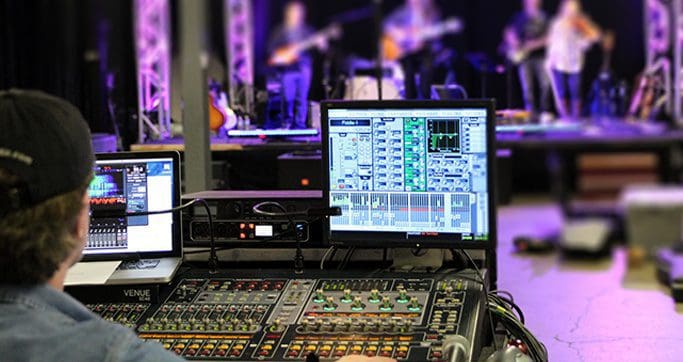 Our graduates will be ready to start working in small, medium, and large live sound venues, clubs, touring, and fixed sound installations and houses of worship. These skills will be taught through regular "Hot Seat" and "Ears On" challenges, where you will learn to listen, react, and provide services in the most professional manner. The curriculum includes regular roundtable discussions and guest mentoring sessions with engineers, audio professionals, and others in the live sound industry.
Classes are limited in size, giving each student the most individual attention possible. When students are not in the live sound classroom or workshop, they'll be on one of many field trips to live concert venues and other professional performance workspaces.