TUNE-UP YOUR SKILLS!
This two-day, intensive seminar will be taught by The Blackbird Academy Instructor / Mix Technical Editor Kevin Becka and Blackbird Studio staff engineers. The focus will be on intermediate to advanced skills designed to increase your speed, understanding, and mastery, while capturing and mixing the best tracks possible.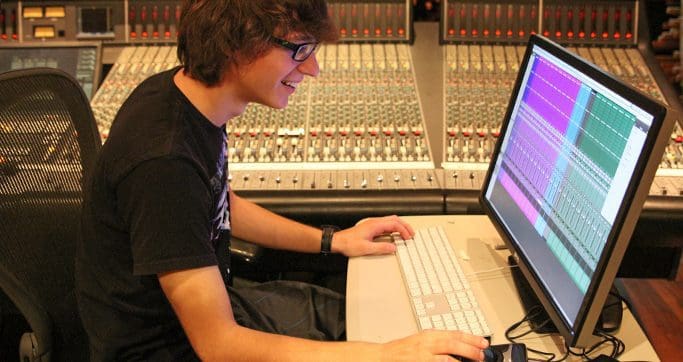 DAY 1 will be held in The Blackbird Academy's cutting-edge classroom, where each attendee will have their own Pro Tools rig and Apollo interface.
DAY 2 will be held in Blackbird's Studio, where you'll master key tracking and mixing techniques with a live band using Pro Tools.
DETAILS:
DATES: June 27 & 28, 2015

LOCATION: 2806 Azalea Pl., Nashville, TN 37204

TIME: 10 a.m. – 6 p.m.

COST: $495 (includes materials and lunch)
WHAT YOU'LL LEARN:
• Shortcuts for building speed while tracking, mixing, and editing
• Using strip silence and consolidation to clean up your tracks
• Understanding I/O setup and session setup
• Pro Tools 11 key features including offline bouncing
• Tracking a band using Pro Tools
• Hardware vs. software processing – what's the difference?
• Doing overdubs with UAD plug-ins and the Apollo interface
• Building stems and deliverables using playlists
WHO SHOULD ATTEND:
• Audio Producers and Engineers
• Live Sound Engineers
• House of Worship Engineers
• Musicians/Bands
• Commercial Studio Owners
• Home Studio Owners
• Educators/Students
REGISTER:
REGISTER:
CALL: Toll-free 1-855-385-3251
EMAIL: info@theblackbirdacademy.com
Request more information here.