The new Studio I at The Blackbird Academy is a hybrid desktop recording, mixing, and mastering environment featuring Pro Tools HDX and 32 channels of analog summing from Dangerous Music.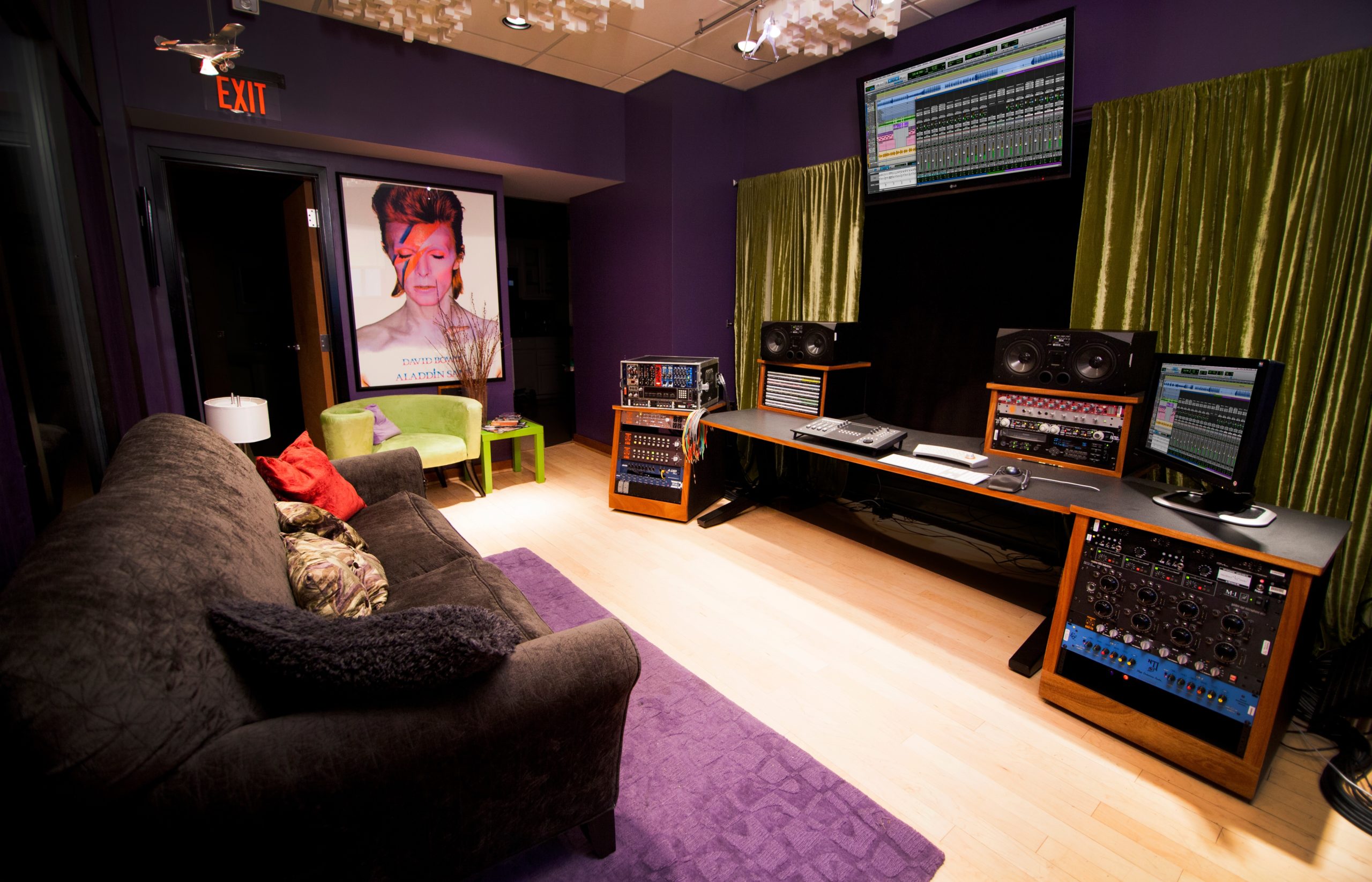 The second-floor studio ties in with Blackbird's Studio A live room, which offers tunable acoustics and a Hidley-designed chamber with an adjustable ceiling to customize the reverb time. Preamps in Studio I include units from GML, Shadow Hills, John Hardy, Millennia Media, Grace Design, Chandler Ltd., and Radial Engineering. The patchbay, wired by Mike Rhodes at SkinnyFish Audio, includes enough guest panel IO to handle the many outboard processors that will visit the room on tracking and mixing days. For starters, the outboard racks include something old and something new, featuring an AMS RMX16 reverb, NTI EQ3, Bettermaker EQ502P, Empirical Labs Fatso Jr, Alan Smart compressor, and gates from Keepex.
The room keeps its noisy neighbors undisturbed in an IsoBox from Sound Construction Supply. This is where the Apple Mac Pro computer setup includes a UAD-2 Quad card, Pro Tools HDX card, and 32 channels of Avid HD IO. DAW control is via an Avid Artist Series MC Control and monitoring from a Dangerous Music Monitor ST. Other gear includes ADAM S3-A monitors, Aviom A16-D Pro headphone system, Dangerous BAX EQ, and the Dangerous Liaison digital switcher for tight A/B comparisons of all the visiting analog gear that will come across the studio's threshold.
For more info on Blackbird's control rooms and studios, be sure to learn about the Studio Engineering campus here and or request more information about our other programs here.