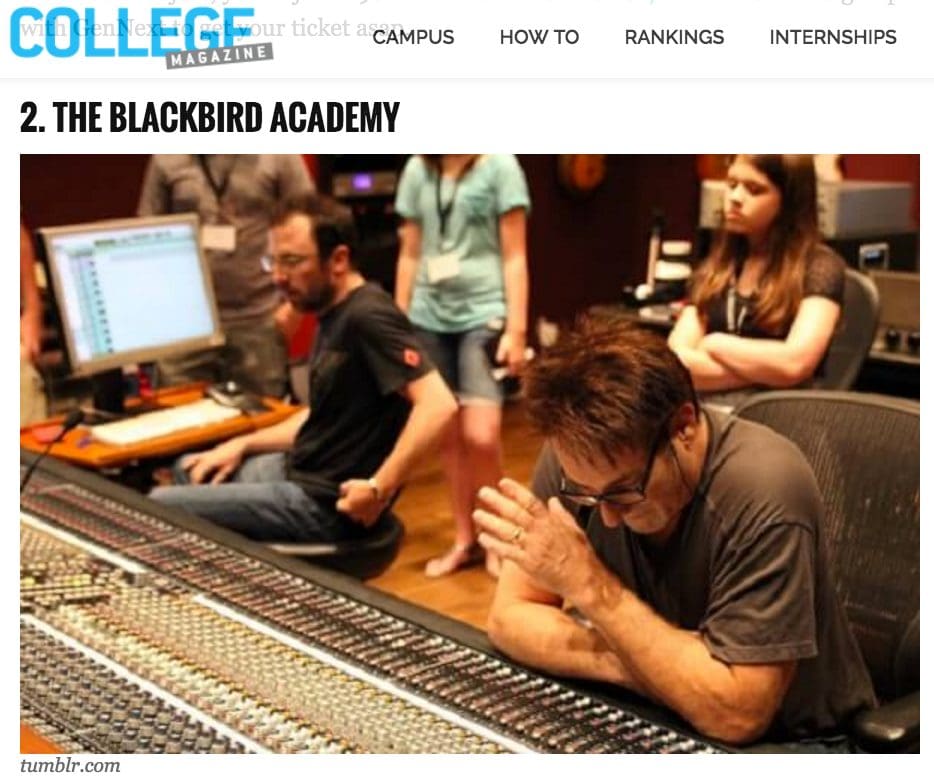 The Blackbird Academy is so honored to be named in College Magazine's 2016 Top 10 Schools for Music Recording Technology & Audio Design!
We have climbed this ladder very quickly and are so proud of all of our staff and graduates for helping us reach this level.
You can check out their article here: http://www.collegemagazine.com/top-10-schools-music-technology.
We're accepting applications!
If you are interested in audio engineering, we would love to have you join us here in the near future! We are currently taking applications for our Live Sound and Studio Engineering Programs for the April 10th, July 10th, & October 2nd, 2017 start dates.
To get an idea of what our classrooms are like, click here. 
To hear a discussion of The Blackbird Academy vs. a 4-year university, click here. 
Feel free to give us a call (615-385-2423) or email (carma@theblackbirdacademy.com) anytime for more information, and I would love to speak to you and answer any questions you may have!
And let me know when you will be in the area! We would be happy to set up a tour of our facilities.